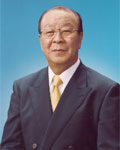 Since its foundation in 1973, CP PROCESSING CO., LTD. has played an important role in the processing and packaging of paper for over a quarter of a century. This processing and packaging technology is often referred to as a barometer of culture.
We are a leading company in the industry thanks to the continual support of many. We would like to express our warmest appreciation to all.
Currently, paper, a medium of information transmission, comes in various forms, including composite material, high performance paper, film and new material, according to trends of the times. In the process, changes in slitting and sheeting are required.
Each day our company seeks to construct a faster, safer, more reliable and effective system to flexibly meet the needs of the times and create advantages for our customers.
Furthermore, we are endeavoring to jointly develop the overseas market, with our customers from a global standpoint by sharing information gleaned from the market which looks towards the future.
We thank you for your further support and cooperation in the future.
Corporate Philosophy
CP PROCESSING CO., LTD. understands the needs of our customers with high technological ability and sincere service, and can provide them with the appropriate proposals. We further set the meeting of each delivery deadline as our motto, and seek to be a company with pride and dreams that contributes to the industry.
Basic Policy
We aim to be a company that continually develops new products with unique creativity, and overflows with a spirit of challenge, ready to take a chance.
Human Resource Development
Developing human resource through the creation of products.
We train persons how to supervise, be attentive and show consideration, and how to demonstrate these qualities in practice.
Purpose
Our purpose is to carry out technical innovation in slitting and sheeting of paper, film, general processed products, special paper etc., and develop its creativity.